Free Pattern Coming Soon
Good Day Everyone
Of my many works in progress (too many if you know what I mean!), I have chosen my Misty Mood Granny Stripe Project to release first.
---
The inspiration for this pattern comes from my ottoman. I recently bought a foot stool that holds some blankets. It's a beautiful dark grey color, one of my favorites. But no matter how nice it is…all I could think was…let's cover it with yarn!!!
I got to work looking through my stash and decided that my last Hobbii order had the perfect colors for the job. Muted tones really are my current obsession. With the craziness of the past year, we can all do for some zen and these colors are just right.
I can't wait to put up my feet with a hot cup of tea on my new misty mood granny stripe covered ottoman and put on a dreamy old movie.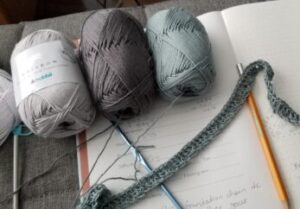 Here are some images from my pattern process. Follow me on Instagram or Facebook to receive a notification when the pattern is released. You can also sign up for my newsletter at the bottom of the page.
---
Thank you for visiting!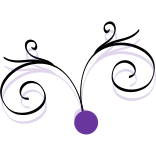 Christine