And welcome to my website. I am very excited to embark on this journey with you. It began over a decade ago when I fell in love with fiber arts. Ever since then I have been building up my skills and knowledge. But there is so much more to learn and share!
You can learn more about me here on My Story.
The best way I can introduce myself is to show you some of my previous works from my other blog I started 10 years ago.
Fiber arts is where my heart is. But I am also a sucker for fantasy novels, old english love stories, tiny dogs and tacos. Those are just some fun facts to get us started!
Looking forward to growing, learning and creating with you.
Thank you for visiting!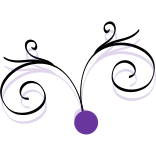 Christine